Ready to Soak?
Hot springs hot spots
Do you love hot springs as much as I do? If so you won't want to miss out on my favorite spots around Colorado and Utah in next month's subscriber only newsletter. In next month's issue you'll read about my top favorite spots to soak, the best time to visit, and where to find these spots.
Pro-tip: visit hot springs early in the morning if you can to almost guarantee you have a spot to yourself especially if visiting on a weekend. If you go to visit a primitive hot springs and notice larger groups in the area, be patient and save the soak for another day. There's many great developed hot springs around the state of Colorado and winter is an especially magical time to visit!
One of my favorite spots in Colorado is Hot Sulphur Springs because it's one of the first hot springs I ever visited and what turned me on to the healing powers of sulphur water. Does it smell like rotten eggs? Absolutely. Do you need to remember not to take your best bathing suit? Yes. But, there's a variety of pools ranging from mild to scald your skin hot and there's no shortage of interesting people soaking here.
When we visited Hot Sulphur Springs we always stayed at the Canyon Motel. It's nothing fancy but it does allow dogs! There's not many restaurants around but you can always make the drive over to Grand Lake or check out Estes Park and of course Winter Park isn't far if you are making a weekend experience out of staying near the hot springs.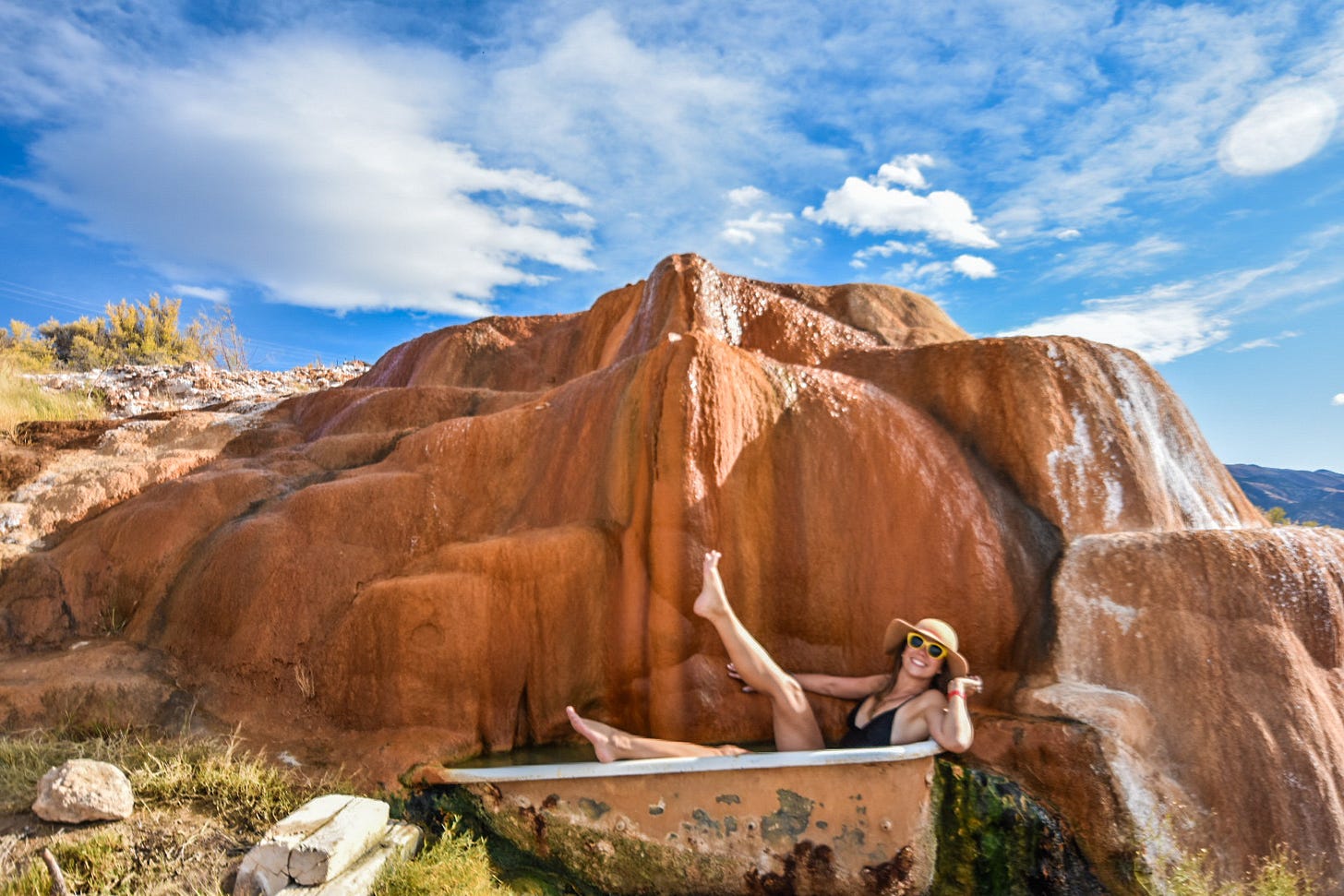 Want to know where this spot is and more? Become a paid subscriber today! Happy soaking friends!